Global Mobile Game Publisher
NANOO
Partner with us and go global.

Global Publishing Support
We professionally assist developers to go global.
Polishing
Game Direction, Game Balance, and UX
Monetization Design
Game Revenue Maximization
Localization
Text Translations and Localization
Server Support
Play! NANOO SDK and Server Implementation
Marketing
Ads and Cross-Promotions
QA Testing
Completeness and Checks for Hurdles
Help Desk
Global User Inquiries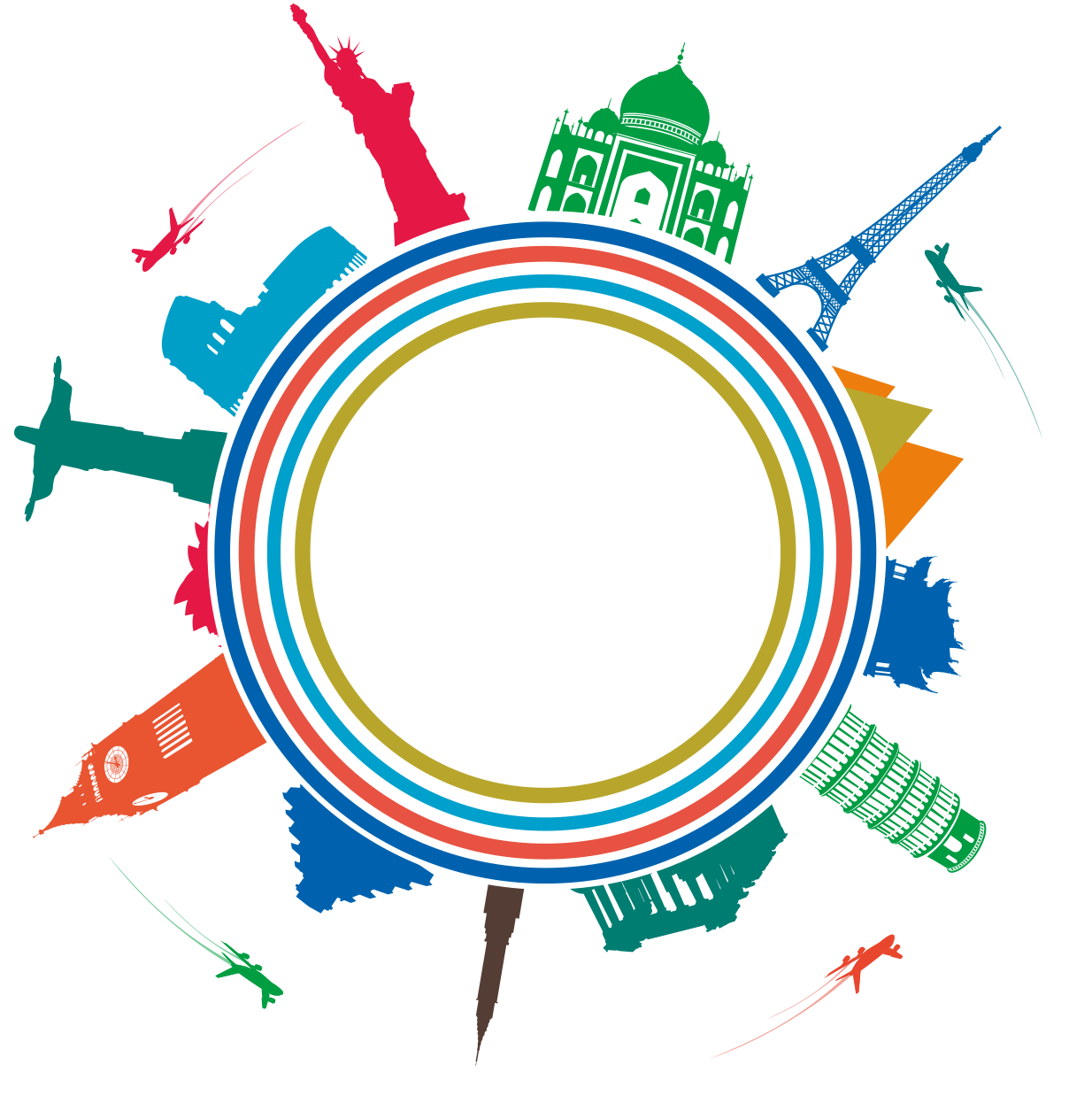 Go global and beyond
NANOO's Publishing Partnership targets the global market.
The world has become ever more connected since the inception of smartphones. As a consequence, a large number of diverse people from different countries are able to play games on their devices. The current mobile game market is the largest of all the game markets. We are aiming for the success in the global market by taking advantage of this great opportunity.
In order to do so, we have established great publishing partnerships with excellent game developers and studios for publishing worldwide. The size, genre and number of teams for the game being developed have no relations to the partnership. If you think you have a unique and high-quality game that can be enjoyed by the global audience, please contact us without hesitation. We will use all of NANOO's capabilities to help the game's success on the global stage.
Group of specialists with the best qualifications
We help you upgrade the finish and turn up the fun of the game to the max.
We are experts in each of our own respective fields with the best skills. We help you publish and go global with the experience acquired from having over 10 mobile games successfully launched.
From the development stage of the game, we plan, balance, design monetization and UI for enhanced results. In particular, we work with our partners to establish positioning in the global market with perfection in mind. We will help you achieve global success based on the experience and data gained from launching games of a variety of genres.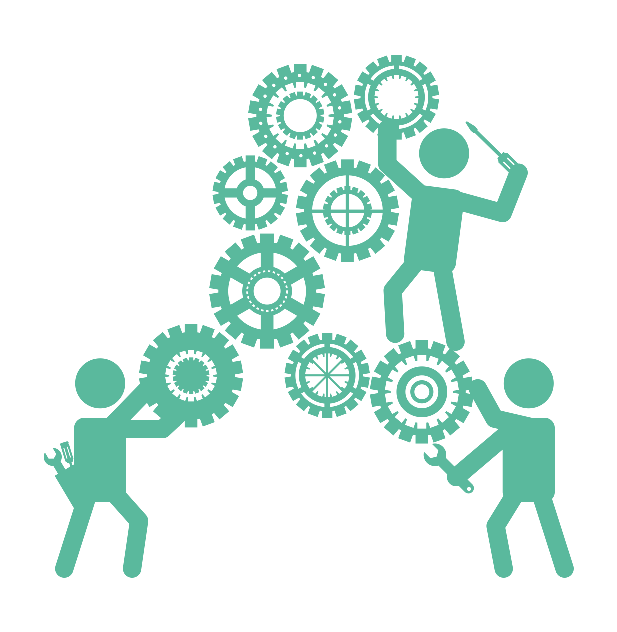 NANOO

Global Publishing Achievements

iOS App Store & Android Google Play
17,000,000
Downloads Surpassed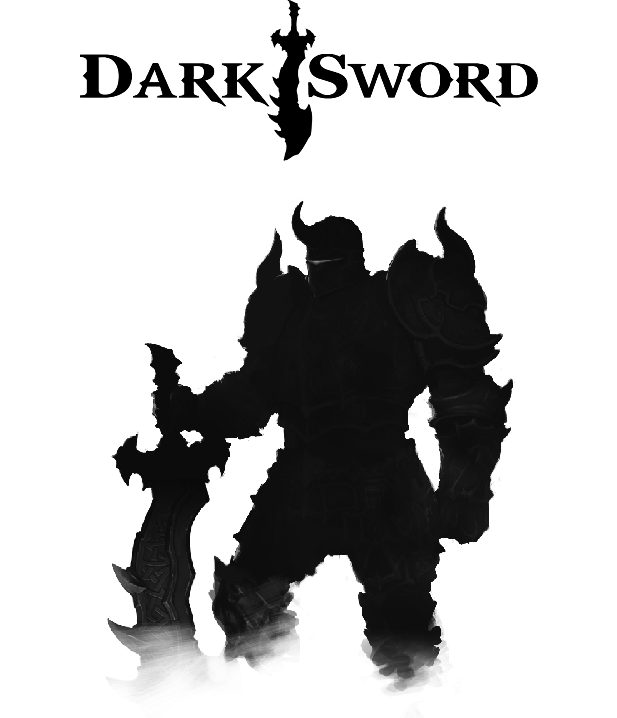 Success of 'Dark Sword'
10 Million Global Downloads. Created by one developer, the game dominates.
The silhouette action game 'Dark Sword' has been made with the NANOO team from its prototype stage, which has gone on to become a successful game, exceeding 10 million downloads.
Keymaker, a one-person developer studio, possessed an already impressive prototype from the beginning. Although the developer created an impressive prototype with his professional art background, the game required better plans and publishing due to lack of experience and personnel in the area. NANOO has been involved from system planning to game balance and monetization design. After the grueling process of polishing, NANOO was able to successfully launch the game globally.
As a result, it is rated as a huge success by the record number of downloads and sales, a feat usually difficult to be achieved by a one developer game.
See More of 'Dark Sword'
Radical achievements through re-launch
'Cosmo Race' and 'FINAL TAPTASY' success stories
With over hundreds of mobile games being released daily and millions of total available games to play, it is not an easy task to be noticed even with quality games.
In the case of 'Cosmo Race' and 'FINAL TAPTASY', they both have been released once prior. However due to difficulty of marketing, suffered through low downloads and revenue. We believed that both of the games were of great quality and possessed originality, and through its renovation process, by highlighting their features and publishing them globally would bring good results.
The resulting achievement was beyond our expectations. Compared to the prior launches, the games performed over 20 to 100 times in all metrics, being featured globally on App Store and Google Play. Being selected App Store's Today's Game and as Best Game of 2016, it resulted in achievements in all aspects of performance and reputation.
See More of 'Cosmo Race'
See More of 'FINAL TAPTASY'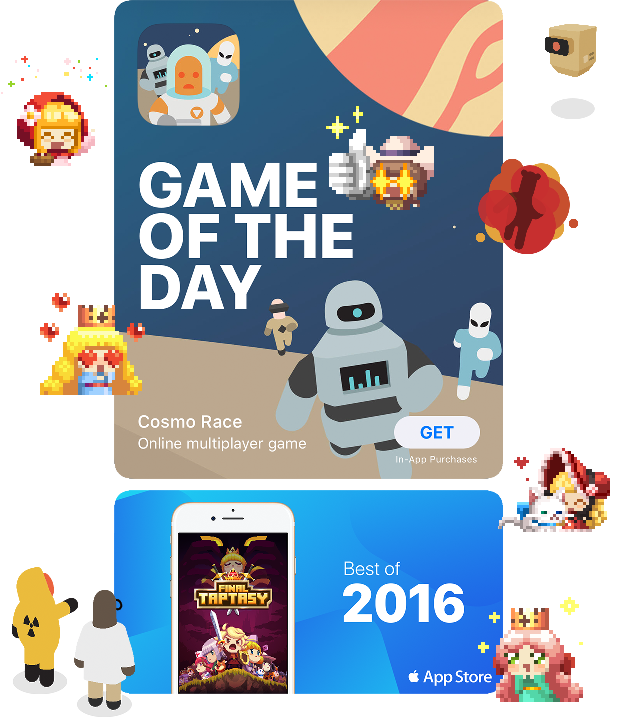 Dream of showcasing your game globally?
Submit your proposal with information. We will work with you for global success.